PROJECT: Fit Pet Application at Startup Weekend
PROBLEM: Fighting child obesity by aiding children in staying active, living a healthy lifestyle, and learning about nutrition.
MY ROLE: Sketching, UI Design, Prototyping, User Testing
Picking a pet
When the user opens up the app for the first time, they will be given various pet options to get started. Once they've made their choice, they will click "pick me" and move forward.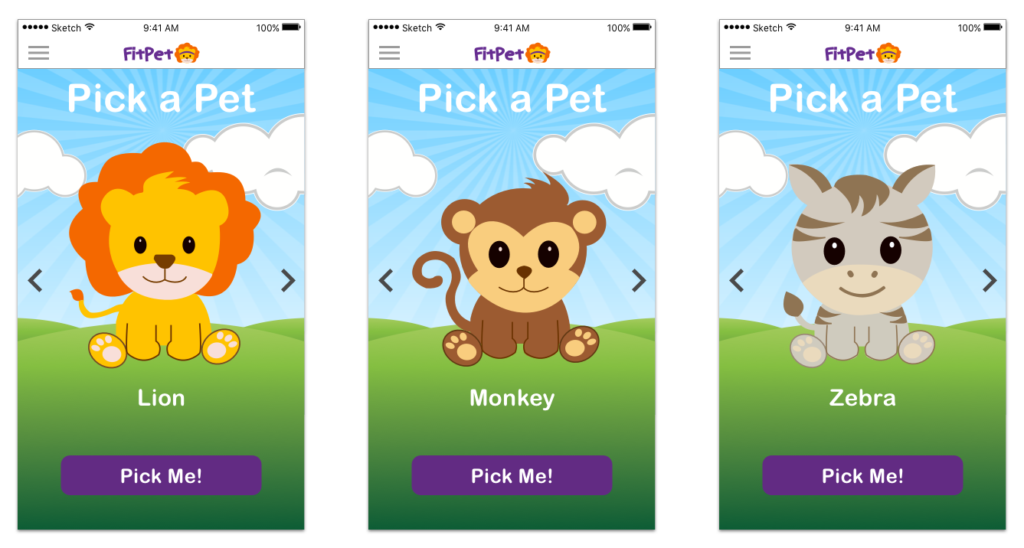 Dashboard and menus
The dashboard includes three logging buttons for food, exercise, and sleep. The "play" button in the top corner will take the child to the game section. And finally, there is a left-hand menu for parental controls which allows parents to change settings and view their child's logging stats.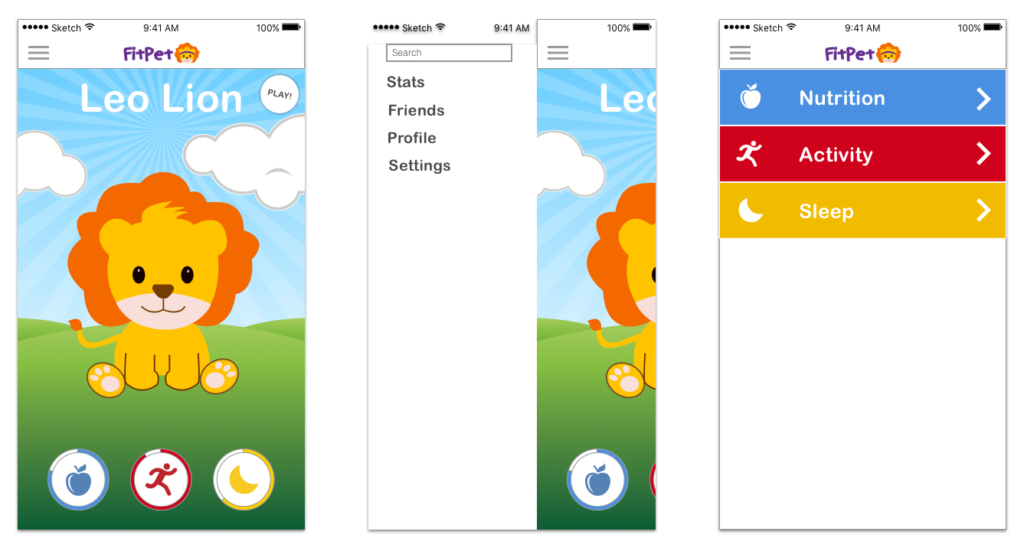 Logging food
The food logging section gives some easy to understand food categories where they can search for food items. There's also a picture integration software that allows the child to take a picture of what they're eating to easily search through basic food items.
If the food you log is not consistently healthy, it will lead to your pet starting to get sick and lethargic.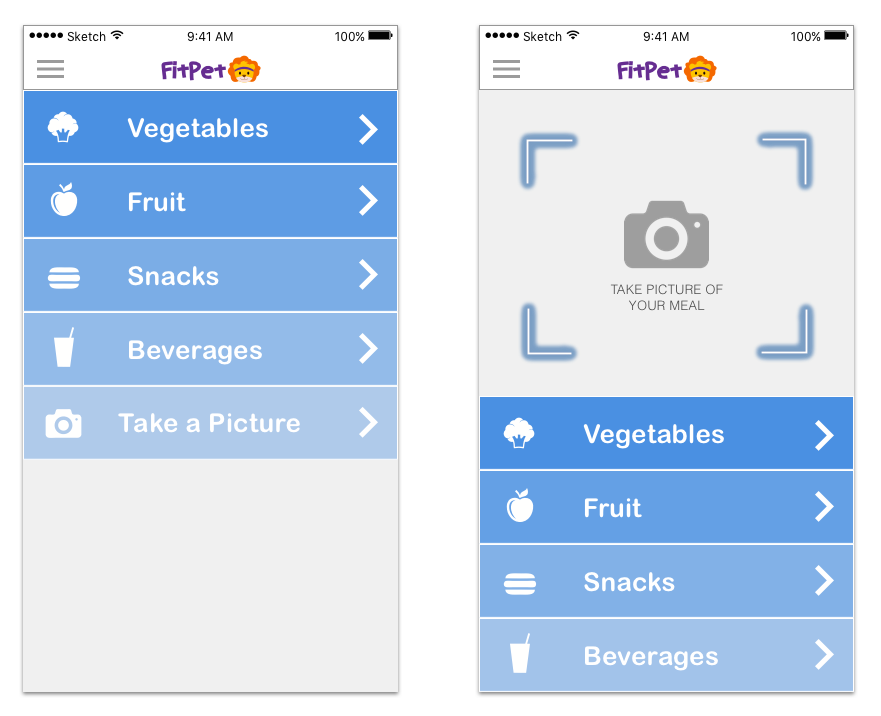 Logging exercise
The exercise logging section first shows common types of exercise. Once you've clicked on a category you can the amount of minutes with a slider. Once your minutes have been chosen you can then press "Log Time" to add to your stats.
If you don't consistently log exercise it will lead to your pet getting sick and lethargic.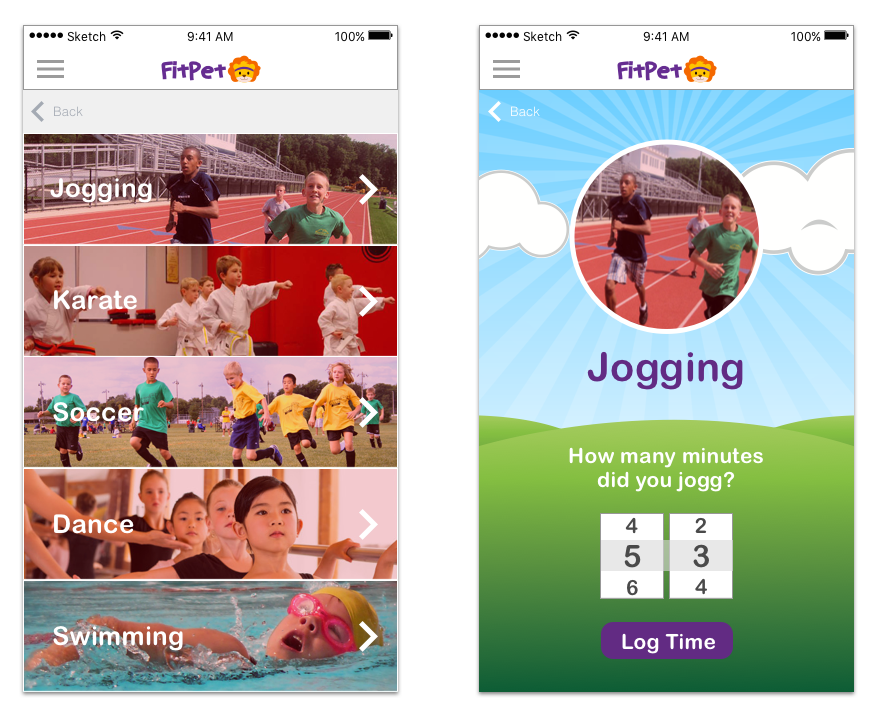 Logging Sleep
The sleep logging section is also an opportunity for children to learn about time and reading a clock. In the morning, when children wake up they can move the hands to show what time they went to sleep and then what time they woke up. The sky in the background will also change as the day progresses, teaching children about time of day as well.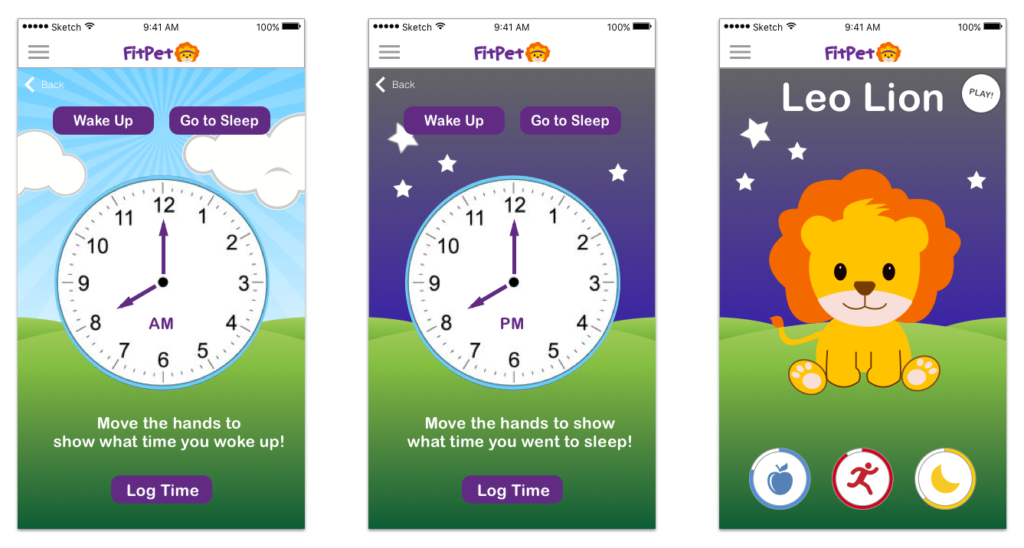 racing your pets
When you push the "Play" button on the dashboard it will allow children to play a racing game against other users. The goal of the game is to make sure your pet is strong from good food and exercise, just like you. If you, and therefore your pet, have been eating poorly, your pet will get tired and not want to finish the race.